BM is a course that exposes the students to the entire business environment. It prepares the students to manage existing businesses, to put up new enterprises, and to handle leadership roles in corporate companies.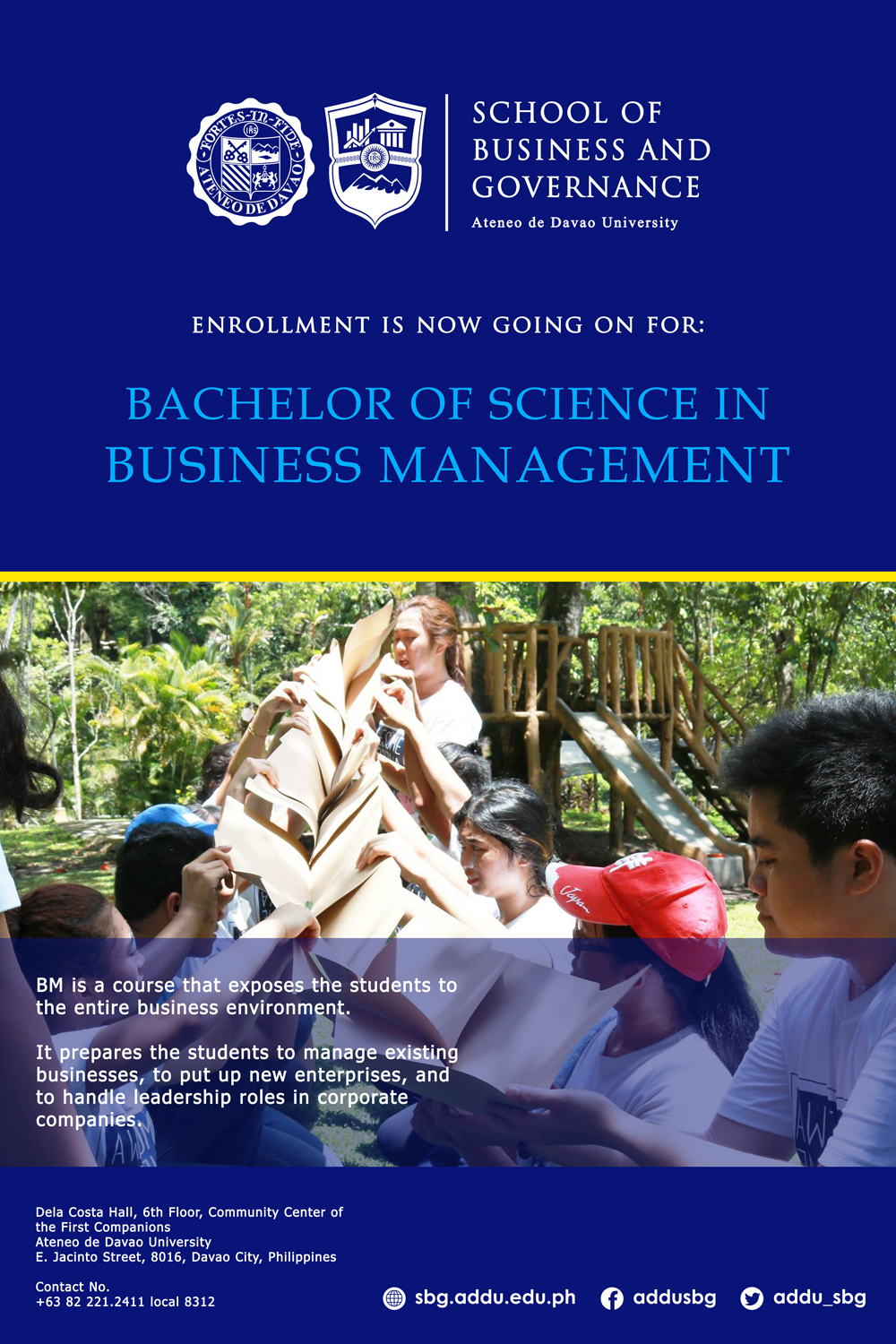 Learn more about the course HERE
For enrollment details, click HERE
For inqueries, you may contact the Dept. Chair, Ms. Jovelyn Castro, DM, LPT jacastro@addu.edu.ph
Dela Costa Hall, 6th Floor, Community Center of the First Companions
Ateneo de Davao University
E. Jacinto Street, 8016, Davao City, Philippines
Contact No.

+63 82 221.2411 local 8312
Email