Marketing is advertisement, sales, research, events, travel, distribution & logistics, retail, digital marketing, pricing, service, product, and branding. Join our family by joining AdDU's Marketing Program.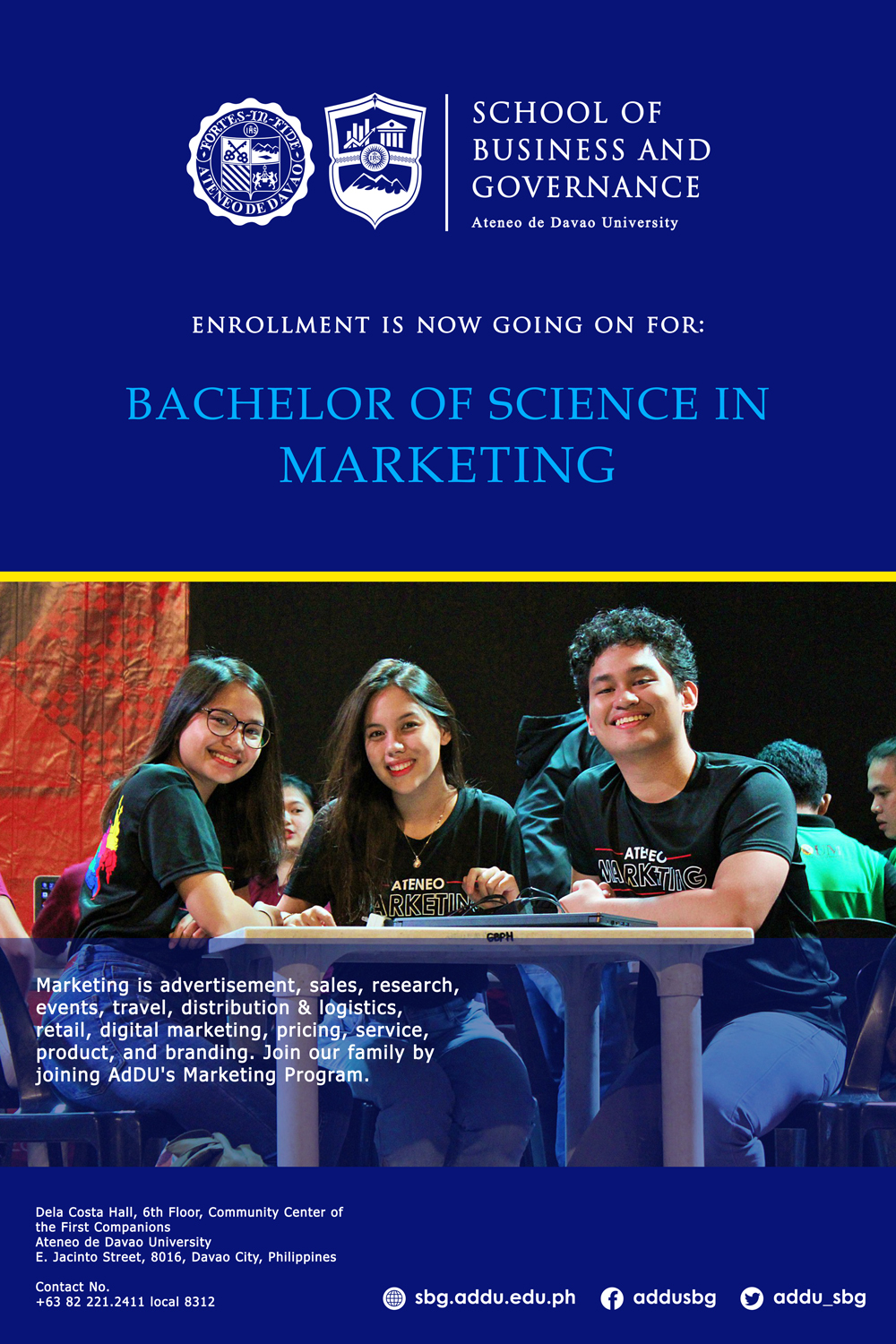 Learn more about the course HERE
For enrollment details, click HERE
For inquiries, you may contact the Dept. Chair, Ms. Donna Vida Abrina, MBA dvmabrina@addu.edu.ph
Dela Costa Hall, 6th Floor, Community Center of the First Companions
Ateneo de Davao University
E. Jacinto Street, 8016, Davao City, Philippines
Contact No.

+63 82 221.2411 local 8356
Email