Enroll now at Ateneo de Davao University and take B.S. in Human Resource Development and Management (HRDM).
We manage people and we CARE about people!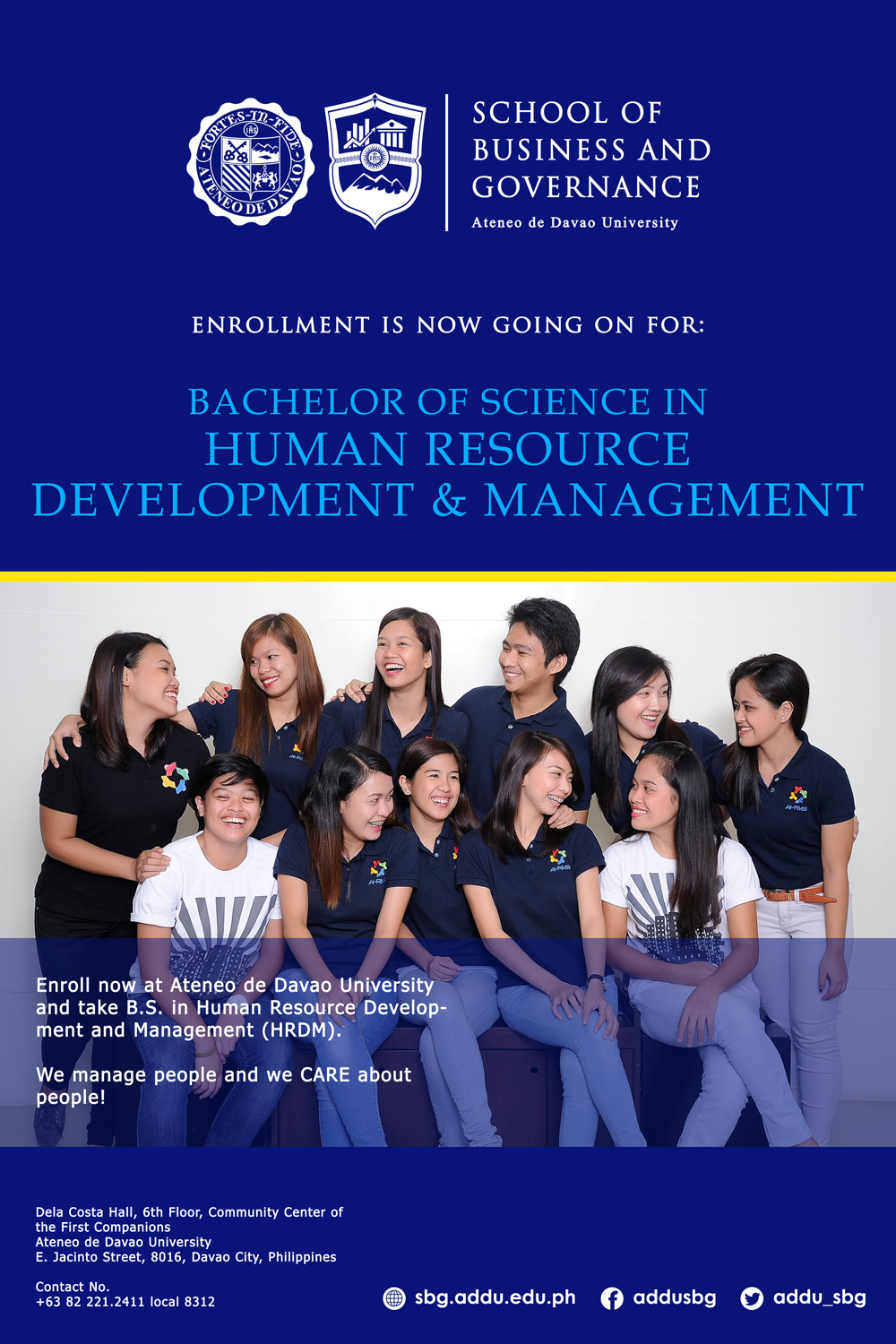 Learn more about the course HERE
For enrollment details, click HERE
For inquiries, you may contact the Department Chair, Ms. Michelle Rose Juadiong, DM-HRM micrmjuadiong@addu.edu.ph
Dela Costa Hall, 6th Floor, Community Center of the First Companions
Ateneo de Davao University
E. Jacinto Street, 8016, Davao City, Philippines
Contact No.

+63 82 221.2411 local 8312
Email