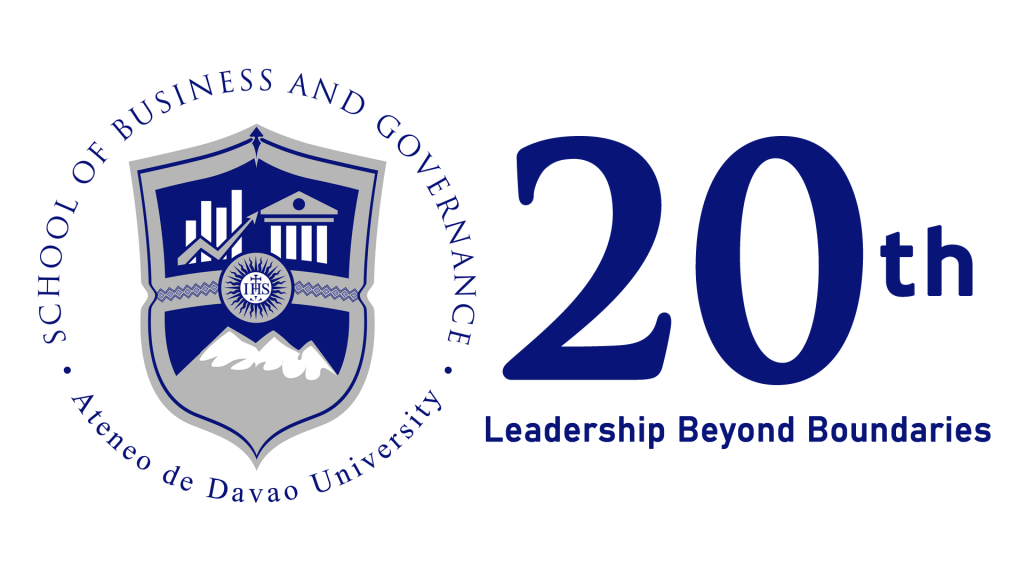 We are at the precipice of change; changing times, changing human behavior and changing business environment. As the world embraces the new normal brought by the global pandemic of Covid-19, we push the boundaries of leadership, reaching places we've never been before and preparing ourselves to be even bolder than we've ever been before.
For the 20th Anniversary of the School of Business and Governance, we enter a new era of going beyond what we are used to. What was used to be face to face learning has swiftly became a 'facetime' thing. Almost overnight, the Ateneo de Davao University shifted to online learning to adapt to the rapid changing time. Along with it, is to broaden the horizon of leadership in the time when it is certainly needed the most.
The School of Business and Governance commits itself to help reach that goal of Leadership Beyond Boundaries – teaching our faculty, students and the community that even in the time of the new normal where everyone is at home; they can lead. They can reach places, take risks and be bolder even at the confines of their own safe environment.
As we all embrace the new reality that lies ahead, we trust in the Ateneo de Davao University and the School of Business and Governance to continue to strive for the appropriation of "sui generis" leadership in business and governance, guided by the University's vision and mission, and the Spirituality of St. Ignatius of Loyola to teach our students that leadership is not only confined within the area where they belong, but it reaches beyond ones self and beyond boundaries.
Happy Anniversary, SBG!
For inquiries and other concerns, email: sbg@addu.edu.ph
by: Kerwin Buck Q, Koting, BSBA-FIN 2007 | Content Creator/Creative Design – SBG Website